Posted by:
Alex Gadsby
,
Amy Everett
,
Andy Williams-Jones
,
Clara Greo – Service designer and design training lead, GDS
,
Dan Howarth
,
Debbie Blanchard
,
Egle Shaw
,
Henry Cookson
,
Jacinta Mellenger
,
Jonathan Hunt
,
Lisa Jeffery – Design manager, Defra
,
Marc O'Connor - Senior Service Designer, HMRC
,
Martin Jordan – former Head of Service Design, GDS
,
Shahjahan Ahmed – Service Manual and Standards Support Officer, CDDO
,
Rebecca Gorton
and
Paul Moran
,
Posted on:
-
Categories:
Events
,
Service transformation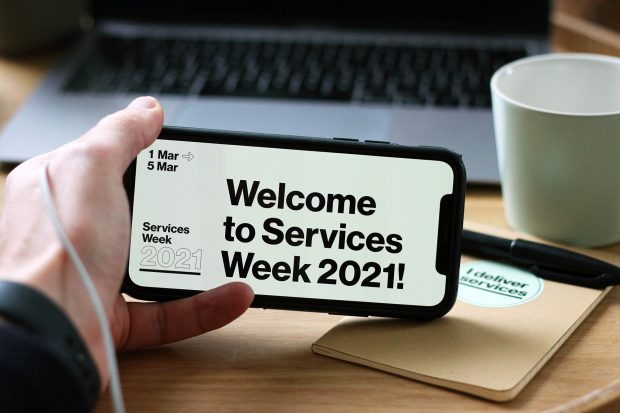 The third annual Services Week will be held from 1–5 March 2021, and we'd like to invite you to get involved in any way that suits you. This time, it will be a remote-first and location-independent edition of the popular event series. Here is how you can engage with it and propose a session.