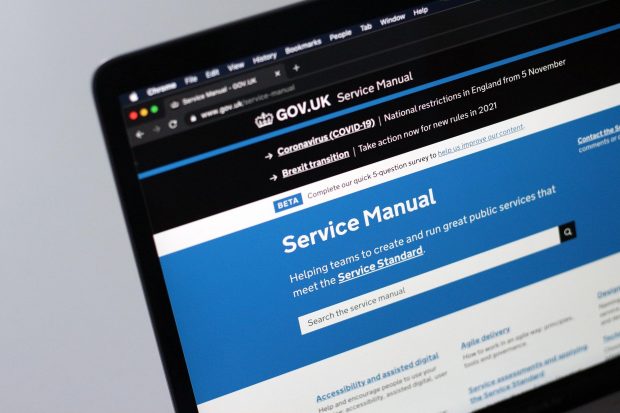 The Service Standard and the GOV.UK Service Manual are 2 of the most important and most established things the Government Digital Service (GDS) has created. A new team is now working on them, with the working hypothesis that a more community-oriented approach will increase awareness, quality, efficacy, relevance and use.
A bit of history
Developed in early 2013 as the 'Digital by Default Service Standard', it was the standard which the first early exemplar services had to follow. The standard was then applied to all large services from April 2014 onwards. 
The standard describes the things teams delivering public services need to be able to do or have achieved before they get their service launched on GOV.UK. It is used to check whether a service is good enough for public use.
Its companion, the Service Manual, describes how to do the things required by the standard. Its first version was also published in March 2013, and it has changed and grown significantly since then.
Both the standard and manual are living documents, iterated to reflect the capability, experience, and ambition of government service teams. The most recent update of the standard was published in May 2019 after more than 1.5 years of consultations and feedback-seeking workshops across the country.
Among other things, it expanded the scope of what teams are required to consider, expanding from smaller transactions to cross-organisational services helping their users with end to end problems, and new guidance in the manual reflects that as well.
Dozens of services have since been developed and assured against the new standard. The updated standard has also been used by local authorities, including those that have signed up to the Local Digital Declaration.
A pause and a re-established team with a new direction
A few months after the publication of the standard, in summer 2019, a decision was made to divert resources to other priority projects while departments started using the new service standard and embedding it into their processes. Some essential guidance was published after, for example, on conducting user research while people must stay at home because of coronavirus or on publishing information about your service's accessibility.
In July 2020 a new and growing team undertook a review of the Service Manual, which informed our to-do list and roadmap. Our team roles include a service owner, a content designer, a delivery manager, service designers, a user researcher, a Fast Stream graduate and an associated economist.
We reviewed past research, conducted new qualitative and quantitative studies, and connected to other insight-gathering activities across GDS. We interviewed service teams, reviewed feedback from about 250 users, studied website traffic data, and created a survey to learn more about how, when, by whom and for what the manual is used. This survey is still live, as we continue to share it across government.
The working hypothesis of the team, informed by other community-led products, is that we can increase awareness, quality, efficacy, relevance and use of the Service Manual by taking a more community-oriented approach. 
Working with subject matter experts and experienced colleagues from across government isn't a new idea. This was the approach for the previous update of the Service Standard and guidance. But other teams, like the one behind the GOV.UK Design System, have shown how new open governance and contribution models and a service-oriented approach to a resource-focussed product help meet user needs better. 
The Service Manual serves many purposes and people
Through the rediscovery work, our team has learned that the Service Manual is used for a wide range of reasons and serves many purposes, including
seeking advice, patterns, guidance, and examples of best practice

seeking reassurance

confirming information

gleaning regulatory, process or development information

referencing team roles and skills

understanding the Service Standard 

signposting others

leveraging support
We also know it isn't a resource exclusively used by central and local government, but also other parts of the public sector and external organisations. We have found that the Service Manual had 8.5 million page views and 2.3 million users over the past few years. It serves thousands of users every month, and many people are returning visitors. Past research shows that the guidance needs to be current, clear, trustworthy, on expert-level, and based on evidence, research or testing.
It's not perfect, but many people want to help make it better
There are over 200 pages of guidance, and not everything is perfect. Some guidance is perceived as ambiguous, inaccurate, or not current enough. Some people have found the Service Manual overwhelming, not easy to navigate, and too jargon-heavy. It can lack reasons, examples, or evidenced benefits.
And it's not always clear how to do things. Guidance seems biased towards people in central government and in digital roles. What's more, users don't find it clear how guidance is created or how to make contributions.
A recent usage survey, to which more than 180 colleagues from a wide range of disciplines have responded, showed us the substantial interest and willingness to contribute. Over 85% of the respondents stated they would either like to contribute to future iterations of the Service Manual or consider it. That would be over a hundred new contributors who can uncover gaps in the manual, propose new guidance, fact-check existing content, and help steer its direction.  
In the past weeks, we mapped the previous publication process, learning about its strengths and weaknesses. We also spoke to several teams around the country and internationally who are also working on service standards and guidance, including in the Welsh government, Scottish government, Essex County Council, NHS Digital, and the Navy.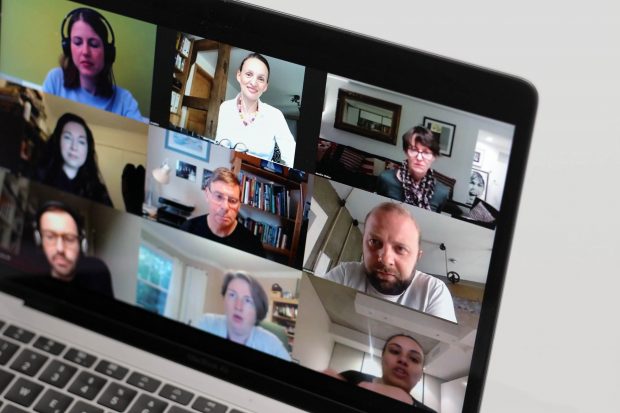 We also reached out to the international design in government community and spoke to our counterparts in Australia, Germany and the US. While their service-related standards are similar, the approaches to consulting service teams, providing support to meet the standard, and assuring against the standard are often different. There are opportunities to collaborate and take inspiration from each other's approaches which we are following up on.
Developing a new governance model and updating guidance
Users have told us that they want a more open and transparent process for how the Service Manual is updated, how feedback is addressed and change requests are handled. In the coming weeks and months, we plan to explore, test, evaluate, and share what a community-oriented contribution and governance model for the Service Manual can look like.
In the past weeks, we have already addressed about 150 support requests and made changes to dozens of guidance pages. Now, we are working on updating particularly complex guidance which we will test with service teams from next week on.
We recognise that the Service Manual needs to be a living resource that responds to its users' ever-evolving needs. We are working with the hypothesis that the more its users can be involved in the creation process, the more they become advocates and promoters of the Service Manual. The broader and more diverse the pool of contributors is, the more inclusive, relevant, and relatable the guidance should become. We plan to engage with people from all parts of government and the public sector.
And we understand that standards and guidance do not exist in isolation. Instead, they live next to and interrelate to other resources like the Technology Code of Practice, the GOV.UK Design System and organisations' internal guidance. They are interpreted by advisors and assessors, complemented by conversations, and referenced and substantiated by blog posts.
The Service Standard and Service Manual are fundamental building blocks integrated into an ecosystem, influencing and influenced by its many other parts. So, we want to bring these parts closer together – as we have seen in other countries.
In the coming months, we will work with a growing community of practitioners and subject matter experts across government to make sure we're reflecting good practice and evolve our products and services according to their needs. Leave a comment below if you want to contribute and be a part of that community.