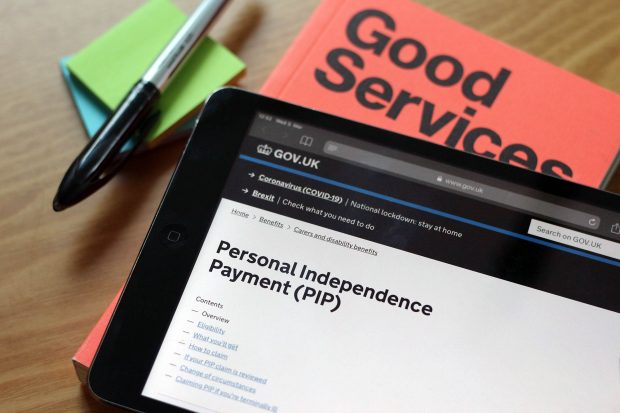 I'm leading work supporting the transformation of DWP's health services. Recent improvements have meant citizens can now access services such as Apply for Personal Independence Payment online, reflecting how many of our users look to access our services today. But our goal is to improve experiences for citizens even further.
Our users need financial help because they have a health condition or a disability which limits or prevents their ability to work. Every service we offer should meet this need, simply and effectively.
Data is an essential part of this process, as we have to provide evidence for our decisions on changes to our services that will help to meet these needs. We join up big data and user insight to inform the service design, and use and gather data throughout to improve experiences for our users.
What's also critical is making sure our users' needs and goals are central. We have to ensure that everyone involved in designing, building and delivering any service – the data scientists, the designers, the engineers, the operational agent – are all truly user-centred, in order to help us build the best services we possibly can.
So what does this mean from a practical point of view? We're still at the early stages of our journey, but there are a number of things we're already doing.
Understanding the goals and needs of our users
One piece of work that I've been focused on is getting a clear understanding of our citizens and their needs through extensive user research. It will help us ensure we're delivering services with a truly user-centred approach as we move forward. From that research we've been able to establish a set of citizen goals and needs that are completely agnostic of the benefit type.
In the past I think it's fair to say that our services have been built around a particular policy or benefit. What we're looking to do is move towards a concept where we know that our users have goals, and they or a dependant will have a health condition that impacts their ability to meet them. The services we offer should be designed to meet their needs and help them to achieve these goals, rather than be designed to deliver a policy.
It is likely that some citizen needs will be met by a number of individual services within and outside of the department. What we're now looking at is what we can do to join up things in the background, so that the citizen gets the support they require without having to jump back and forth between services.
Developing a user-centred mindset 
To do this, it's important for us to make sure that every person in our organisation has a user-centred mindset. We're having a reflective look at our maturity as a user-centred organisation. We're clear that being user-centred is everyone's responsibility. It's only by having this mindset that we can be confident that recommendations will meet the needs of our citizens.
Developing a consistent language and understanding across the organisation is also important for us. Internally, that means producing assets and artefacts that anyone can use and understand. Externally, it gives our users confidence and reassurance that the service they are using is secure and trustworthy.
We also need to look at how we approach broader insight challenges from a research point of view, rather than just focusing on the detail of a specific policy or requirement in order to get it out of the door. Encouraging user researchers to come together to tackle these things requires collaboration across the department and with other organisations. 
Collaborating across government 
A wider, long-term objective is to be in a position where we can share data with other organisations, as that will allow us to deliver a more proactive and efficient service that would look to meet some of the needs we've identified. Before we get to that stage though, there's still a lot we can do in terms of collaboration.
Whether it's simply starting conversations with other departments about the way they are approaching problems or inviting communities into our department to share their experiences: it's opening up avenues that people might not have necessarily considered previously. 
Evidence based design
What's so important to us in the Health and Working Age team is ensuring everything is evidenced. Working with colleagues responsible for data, we can use both qualitative and quantitative insights to build a strong evidence base. Bringing a data scientist into the service design team is one example of how we're looking to bring those 2 elements of data and user research together. Our teams have always been collaborative, and we want to build on that strong position.
We're far from knowing exactly what the end service or services will look like yet, and it's clear that it will need to evolve in line with the needs of our users as they change and develop. Hopefully, the work we're doing now in understanding our users, bringing together data with user research, and creating that consistent language across the department will allow us to respond proactively to those changes and address the needs of our users.
I'll be explaining more about our work around developing a user-centred mindset in Health during Services Week. As I've stated here, our work in health goes beyond just our department, so if you're in service design across government and looking for ways to improve your own services, please get in touch to find out more and help give our users the best possible experience.