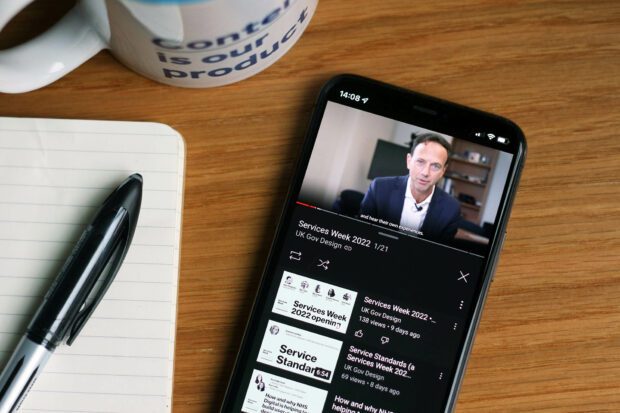 Last week was Services Week 2022, 7–11 March. It was the fourth time our annual cross-organisational public sector event series took place. Once more, it helped increase service literacy, evolve our discourse around services, and connect service makers. 
This year 24 different government organisations ran 50 events, including local government, central government, devolved government, arm's length bodies and various parts of the NHS. The sessions saw more than 2,500 attendees in total. More than half of the sessions have been recorded, made available internally to civil servants and public servants and received already a few hundred views. 
Some sessions were 'sold out' as there was more demand than capacity. A few of these sessions were interactive and smaller by design. The Department for Education ran a popular session on content strategy, which will be offered again next week. The high-in-demand 'Introduction to Service Design' training will return in 2 months. You can find more information in the #ServicesWeek channel on the cross-government Slack.
One of this year's Services Week goals was to connect people beyond digital professions and backgrounds. Promotion across Cabinet Office channels pulled in lots of civil servants working in non-digital professions. For example, we saw policy professionals on service design training, and operations colleagues attending a show and tell.
Another goal was to engage with more senior people. In the opening session on Monday morning, we heard from Alex Chisholm, Chief Operating Officer for the Civil Service and Permanent Secretary for the Cabinet Office; Myra Hunt, Chief Executive Officer of the Welsh Government's Centre for Digital Public Services (CDPDS); and Tom Read, Chief Executive Officer of the Government Digital Service (GDS). They stayed engaged throughout the week.
Here's a recap of the week, as told through social media.
Monday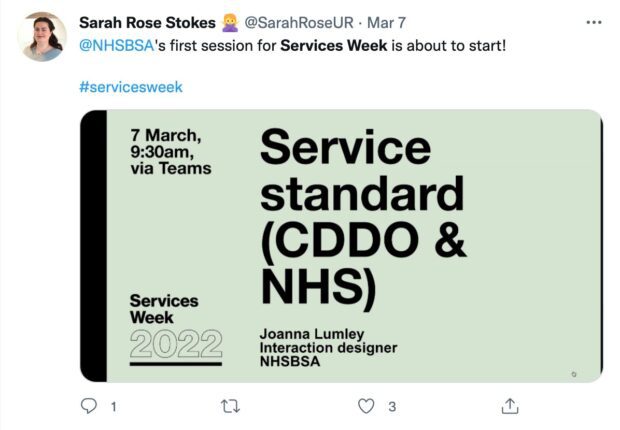 Tuesday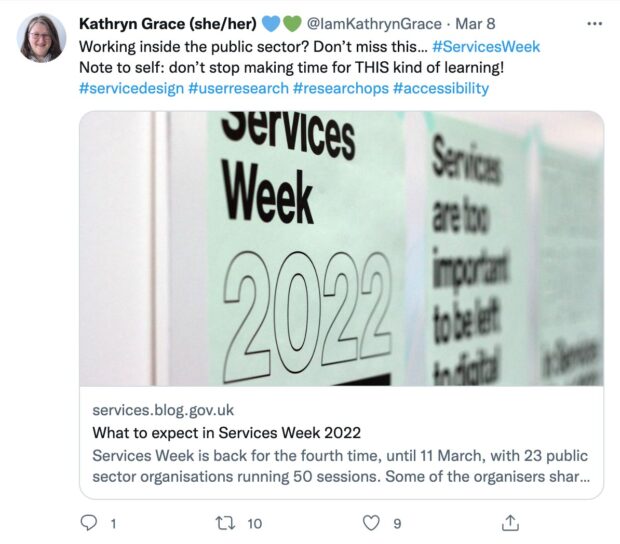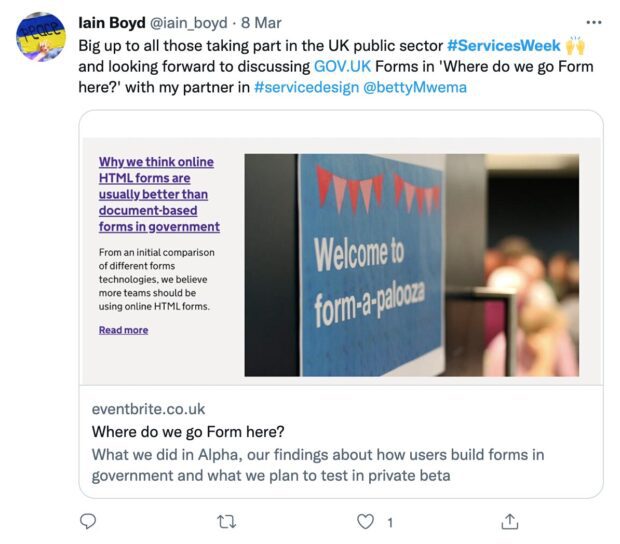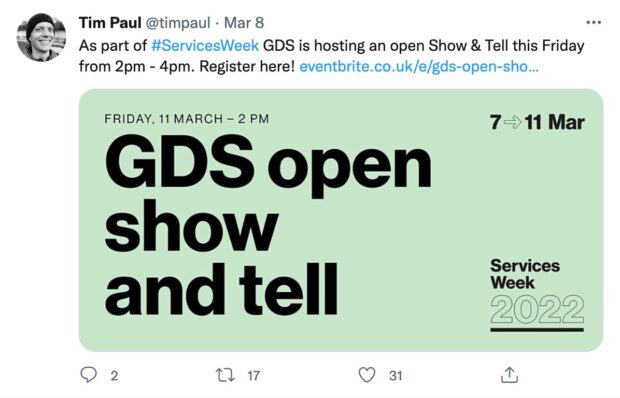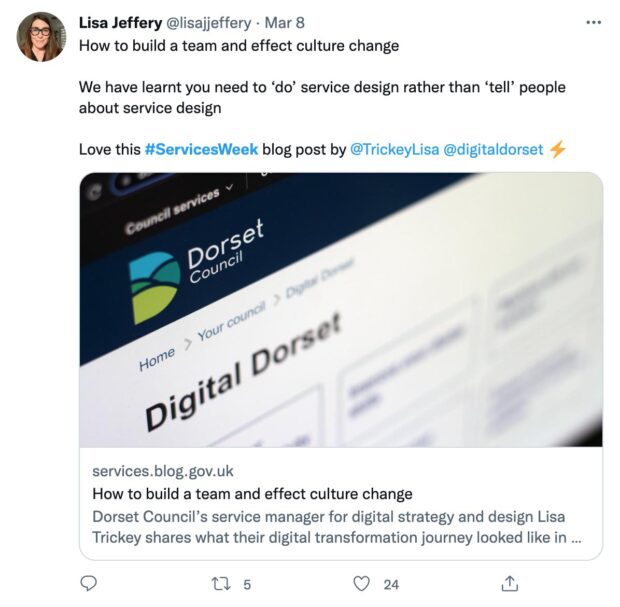 Wednesday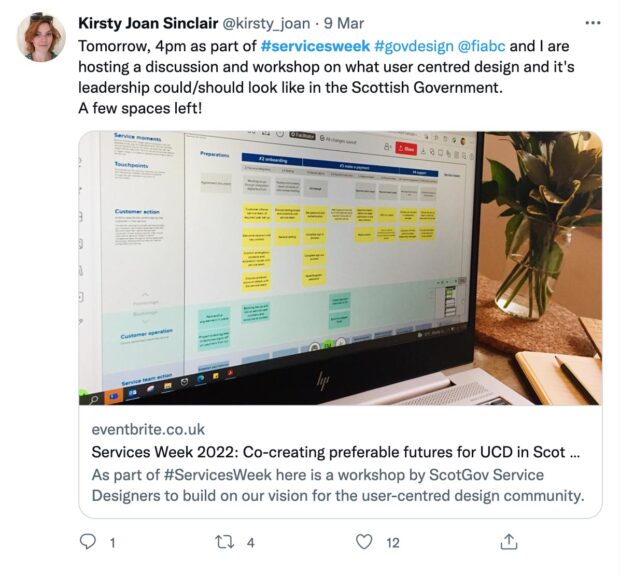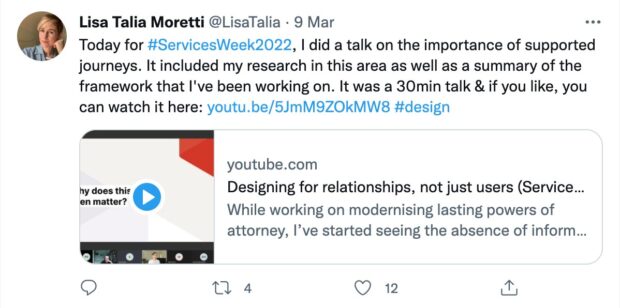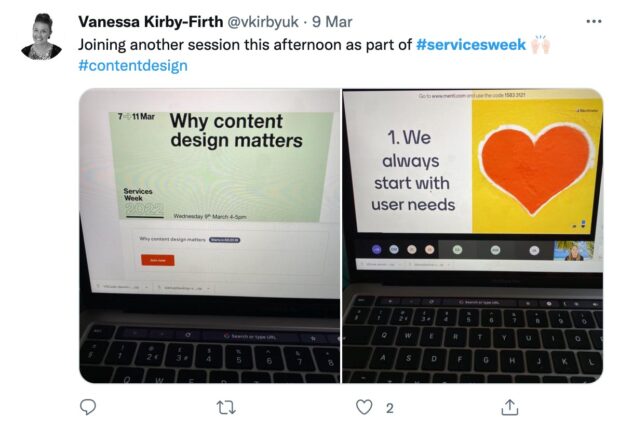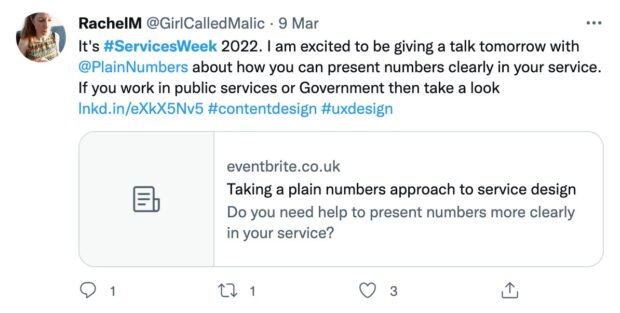 Thursday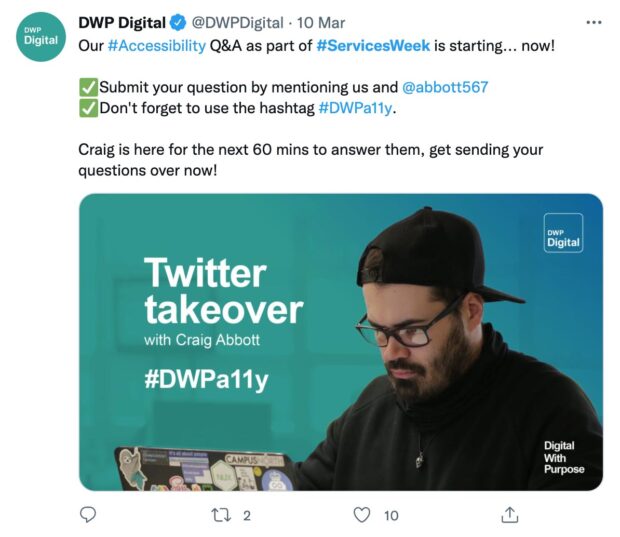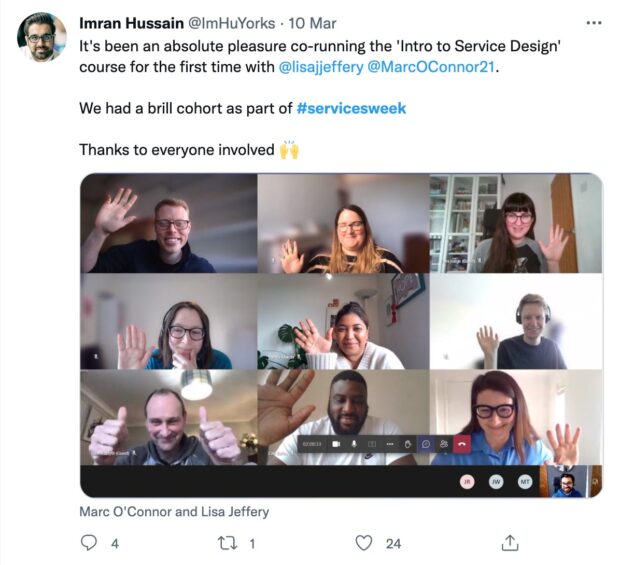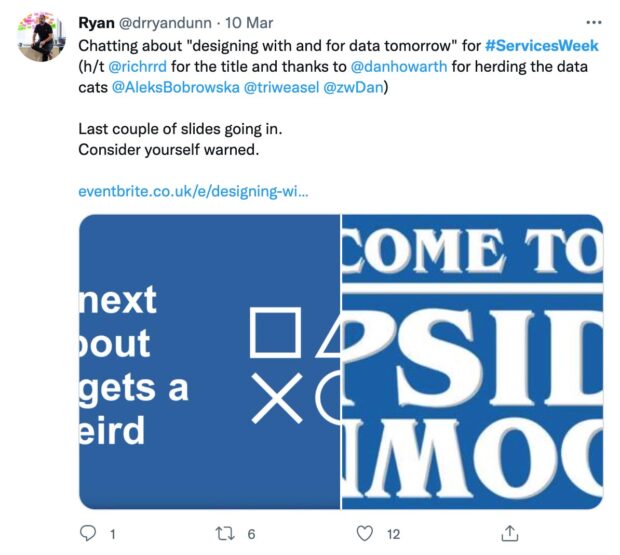 Friday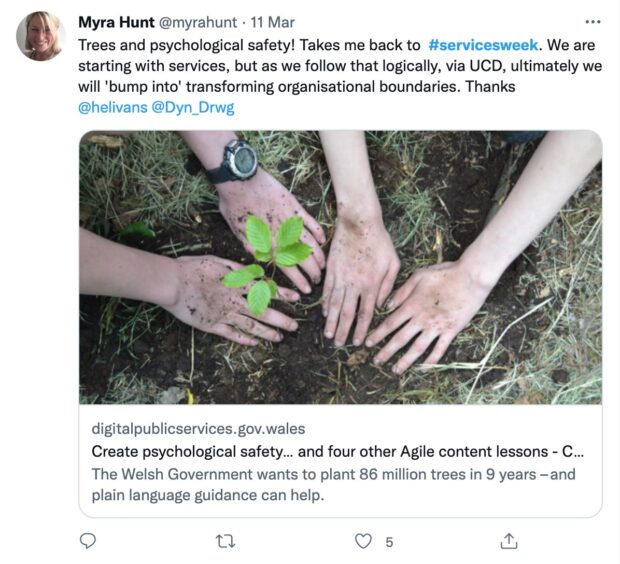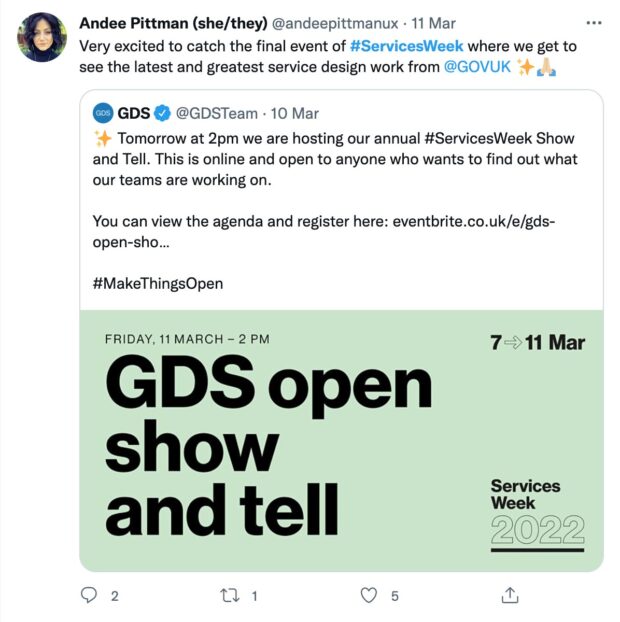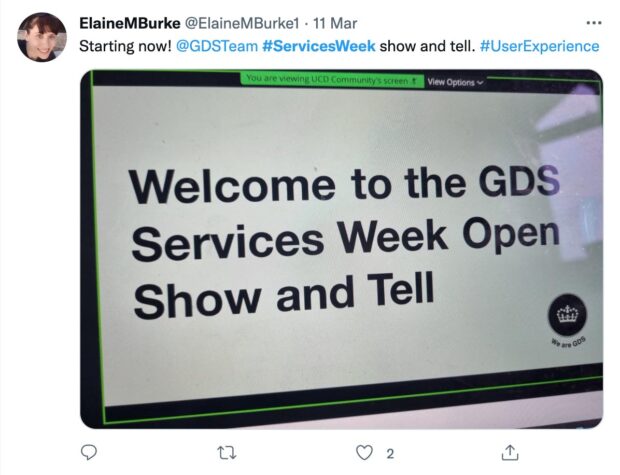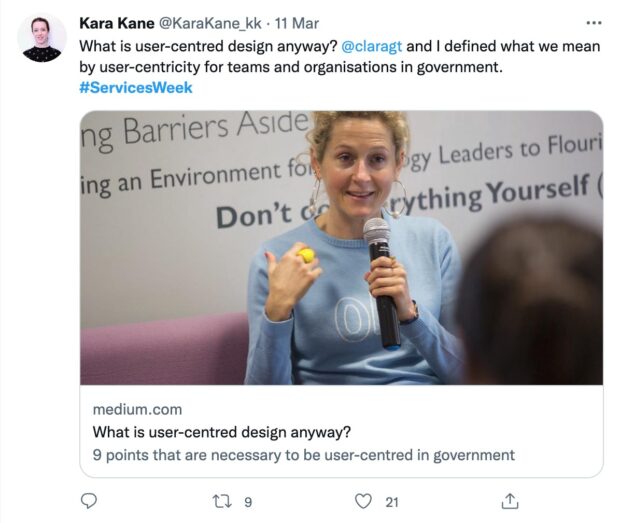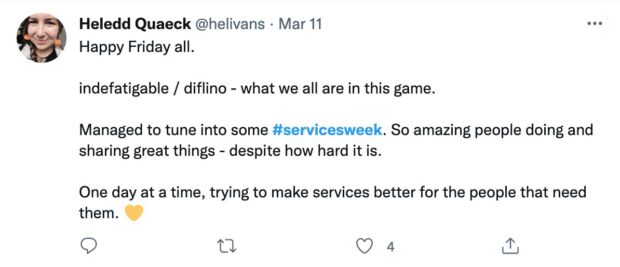 Services Week 2022 finished with an open Show and Tell from GDS. 7 different teams presented their latest work and responded to questions from the participants that included members of the public. You can watch it below.
What's next
Let us know if you missed a very busy session and want it to run again. A couple of people already announced a repetition of their session due to popular demand in the coming weeks.
In case you ran and recorded a session that hasn't been added to the playlist, write us an email. We are happy to add your video to YouTube. 
Subscribe to the blog if you want to read more about service transformation and join the #servicedesign channel on Slack.