Last week was Services Week 2021. As part of the cross-organisational public sector event series, 56 remote sessions, organised by 37 different organisations, took place from Monday to Friday. 
Local government, central government, devolved government, arm's length bodies and various parts of the NHS co-ran and contributed to the sessions. The 56 events had about 3,000 participants, and more than a third of all sessions have been recorded. The videos have already received more than 2,500 views, and the playlist is available to all UK public servants. The link has been published via the #ServicesWeek channel on UK government Slack and Local gov digital Slack.
Due to demand, some meetups will continue, like the content design and user research meetup.
We published 2 new posts on this blog and 2 on the Design in government blog: on creating conditions for effective service design, on showing the rewards of user-centred service design at scale, on things product teams need from designers, and on creating the space for service design.
Our colleagues at the Department for Work and Pensions wrote about why they speak their users' language and how content design helped them improve the Universal Credit user experience. And our peers at the Department for Education (DfE) explained what a service line is and why they mapped them in DfE.
Through a form, we asked participants for anonymous feedback on the session they attended and Services Week 2021 overall. Here are some of the things we heard:
Services Week makes work visible across the public sector, helps join us all up, and enables sharing, learning and new connections that can have positive impact beyond the week."

"I love to hear what other services are discovering, how user needs are being met and challenges overcome. Also helpful to learn about any new tools colleagues are using. It's a great showcase of some of the incredible things we're doing in government."

"I learn so much from the experience of those who've gone before me. It helps me improve the work I do in my organisation.
Here's a recap of the week, as told through social media.
Monday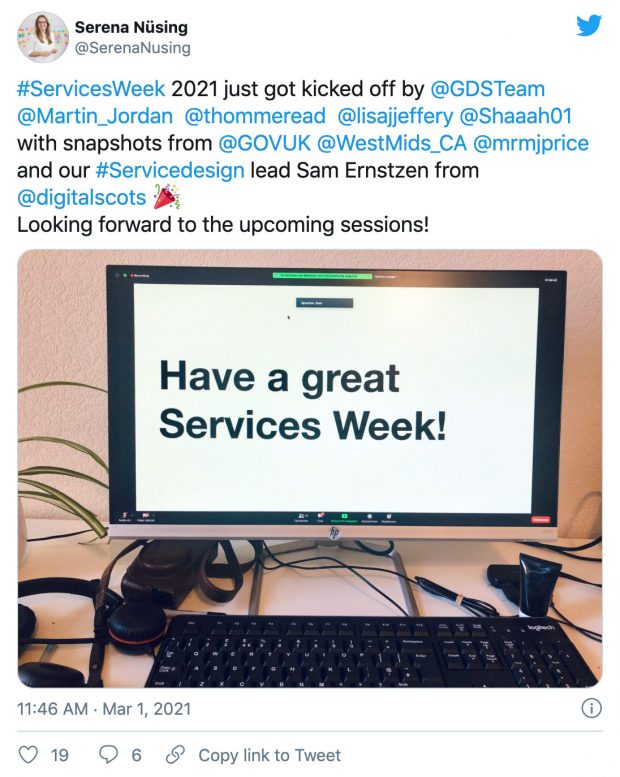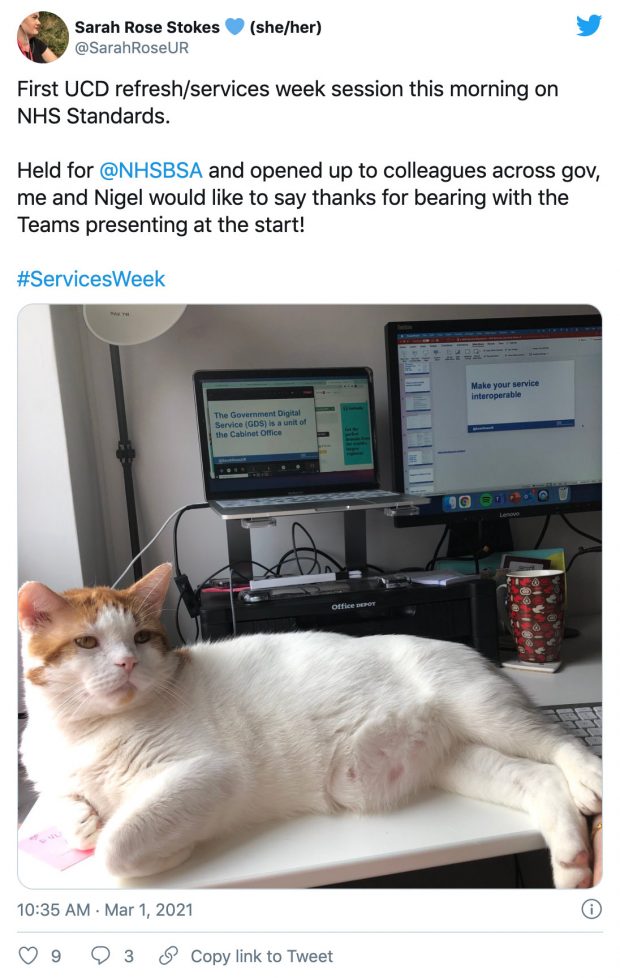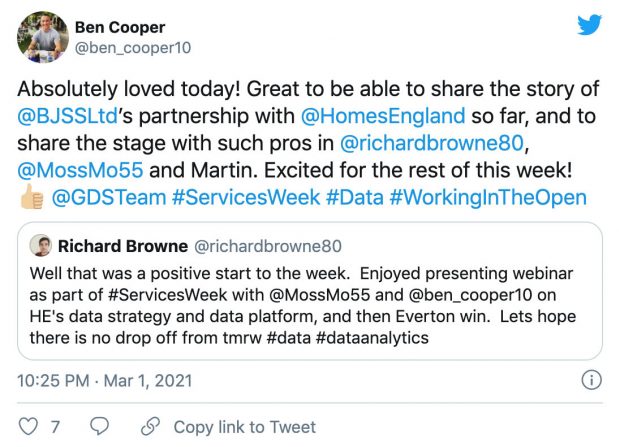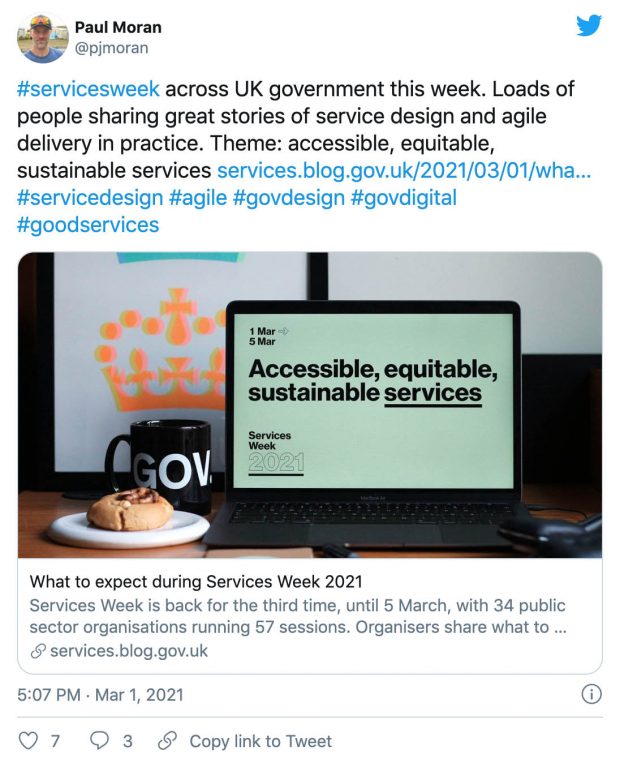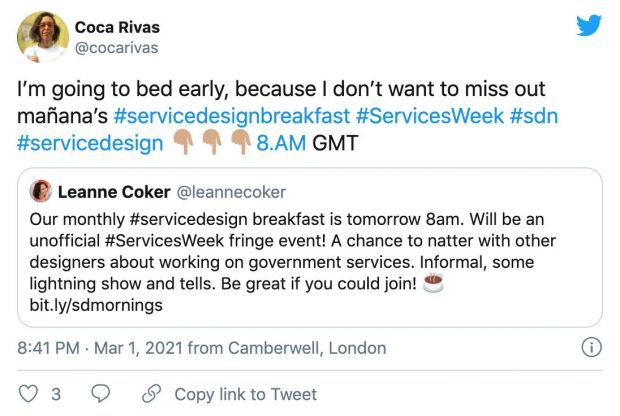 Tuesday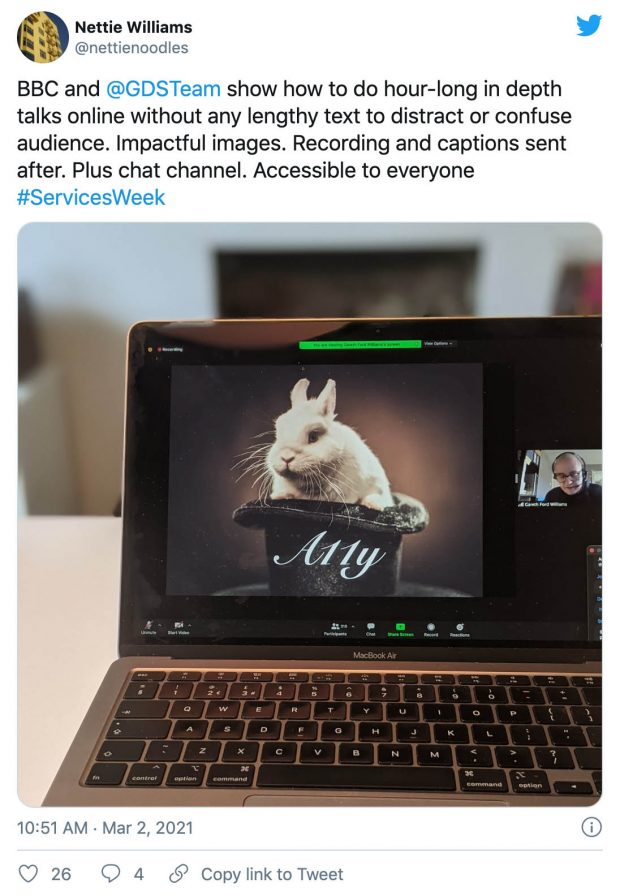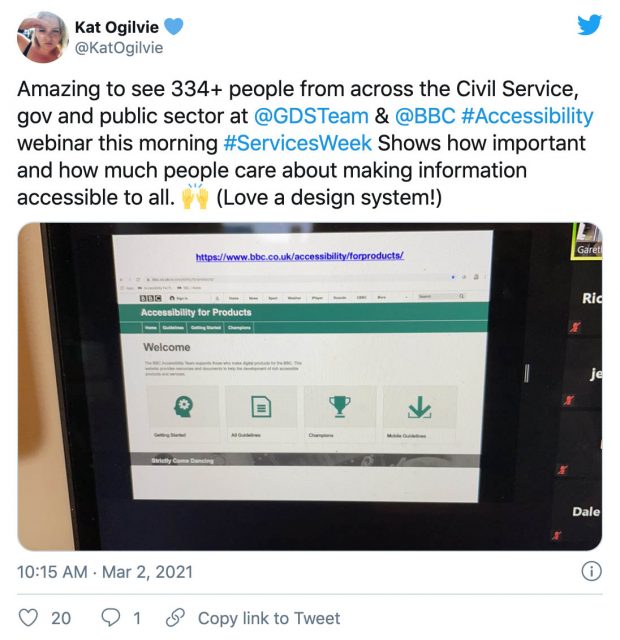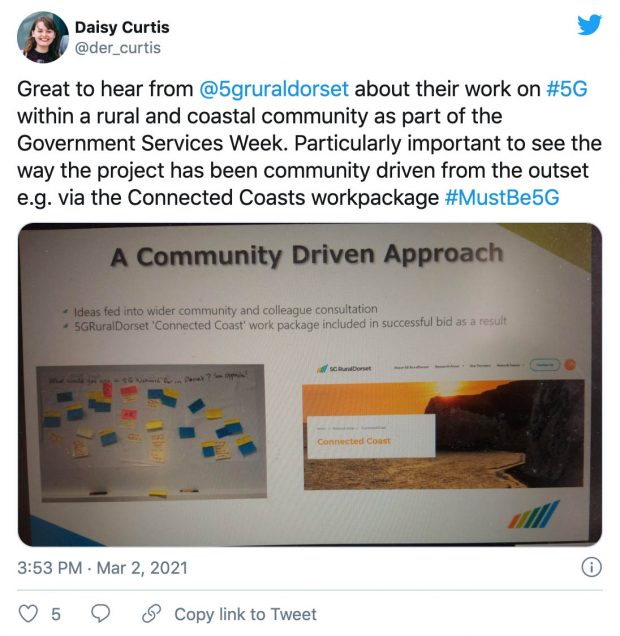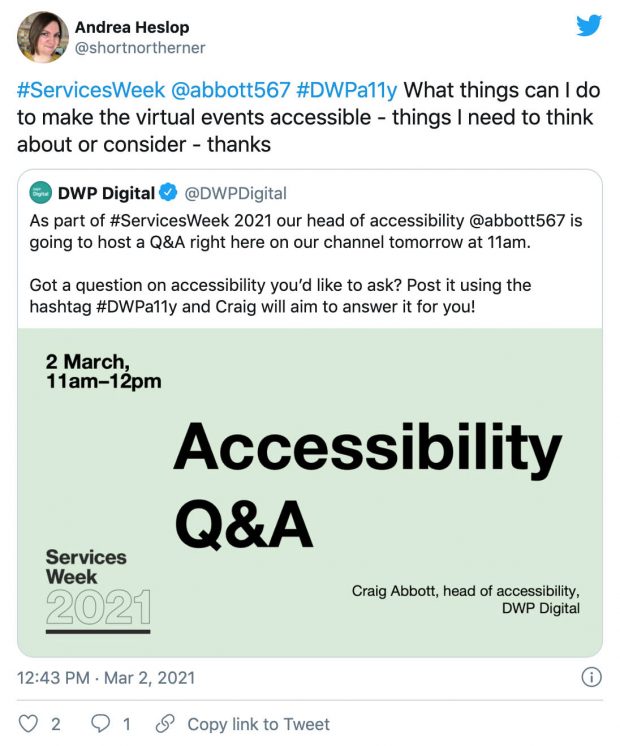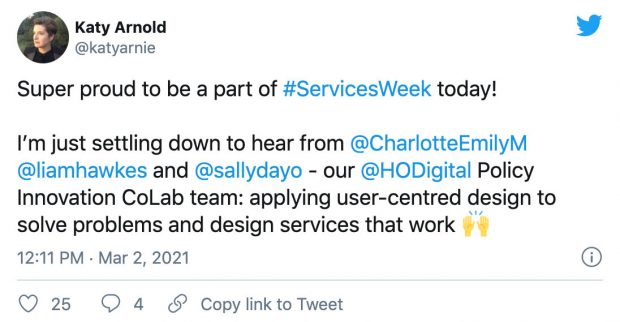 Wednesday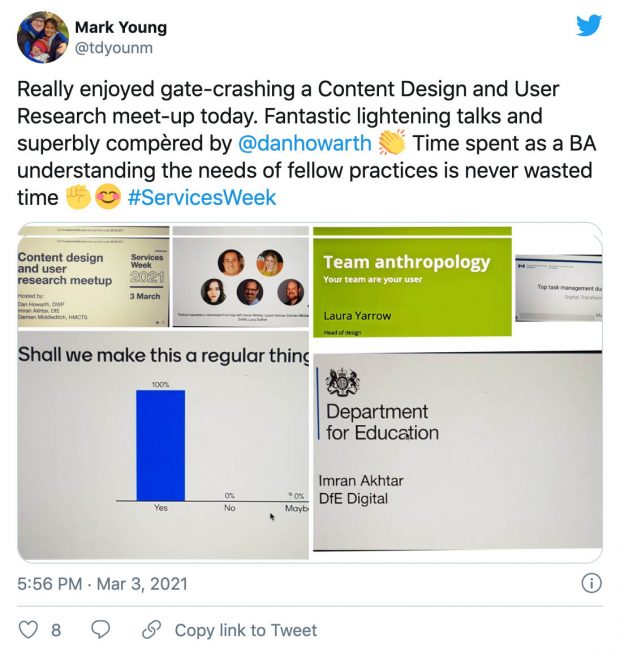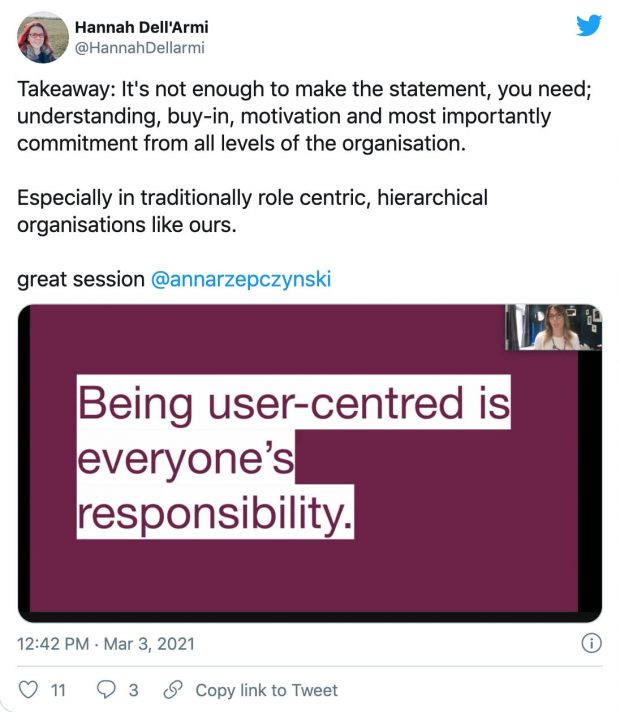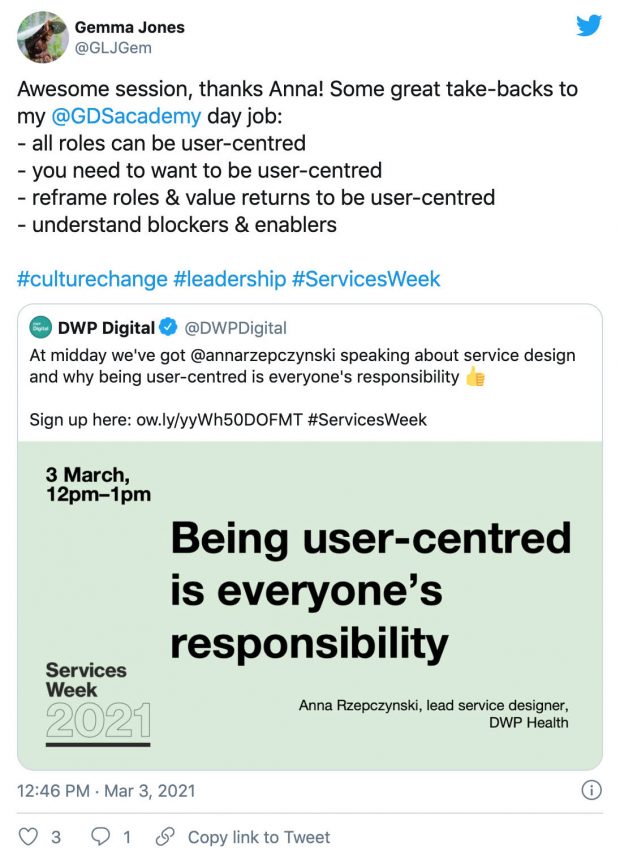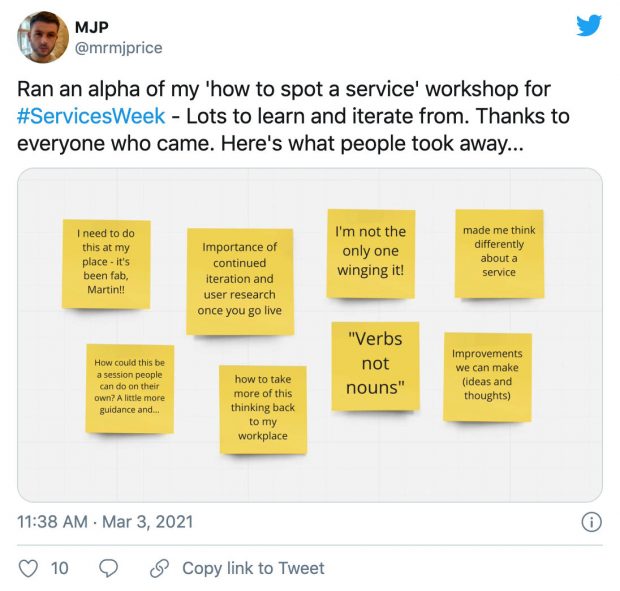 Thursday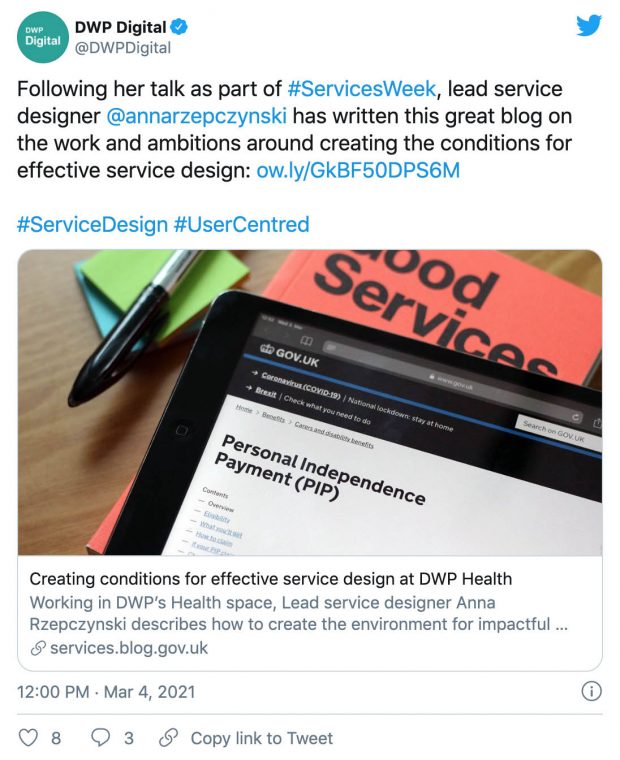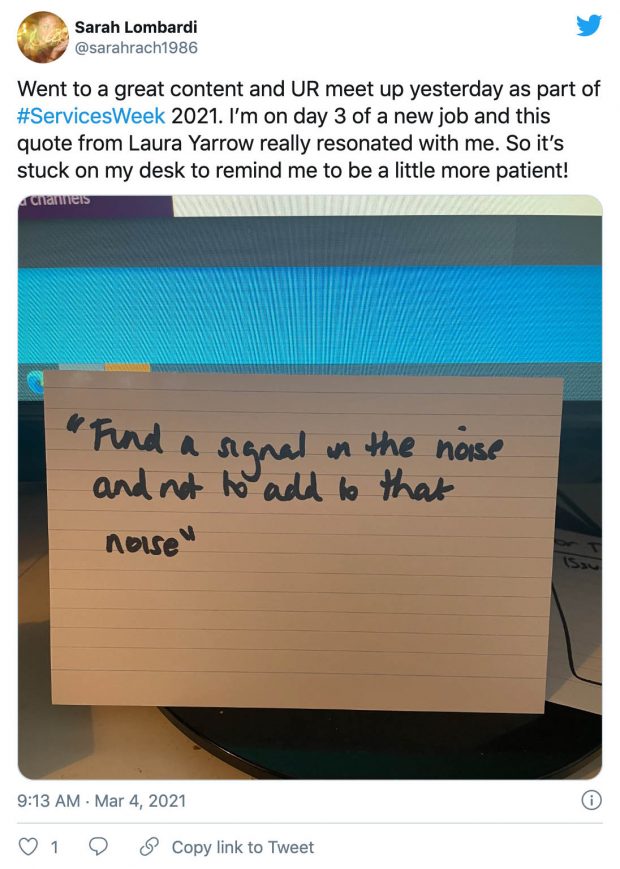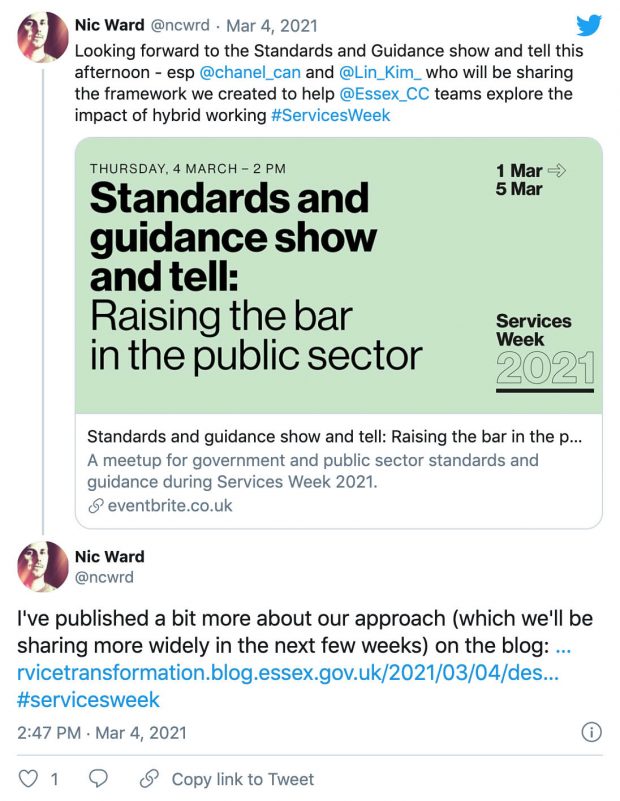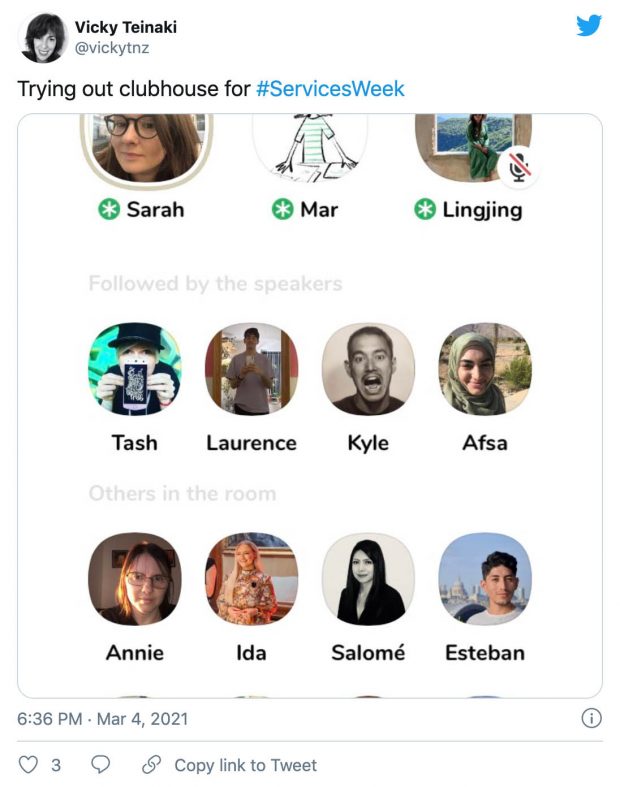 Friday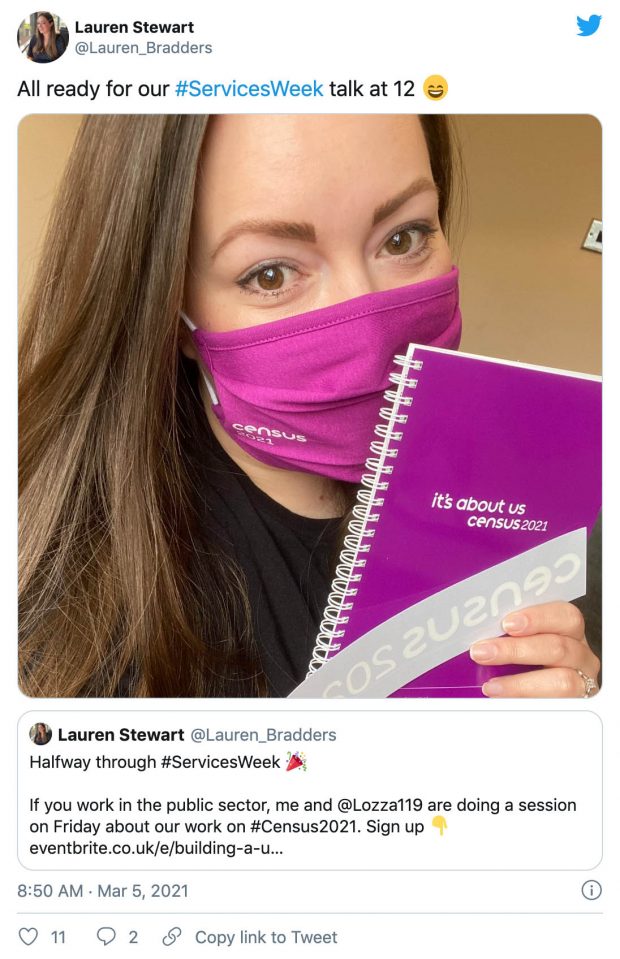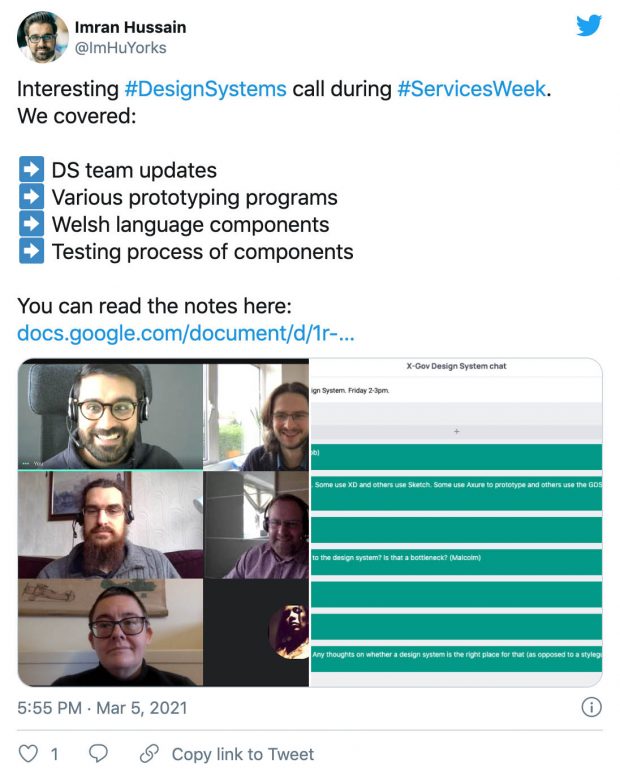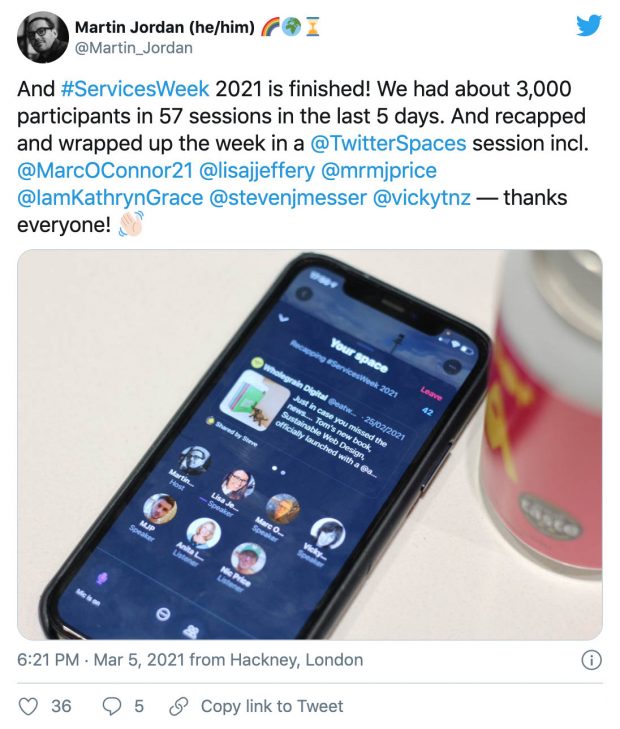 We finished Services Week 2021 with an open Show and Tell at GDS. You can watch it below.
What's next
Please share and complete the Services Week 2021 feedback form, if you have attended a session. It helps us to improve and evolve the format for next year.
In case you ran and recorded a session that hasn't been added to the playlist, write us an email. We are happy to add your video to YouTube. 
Subscribe to the blog if you want to read more about service transformation and join the #servicedesign channel on Slack.