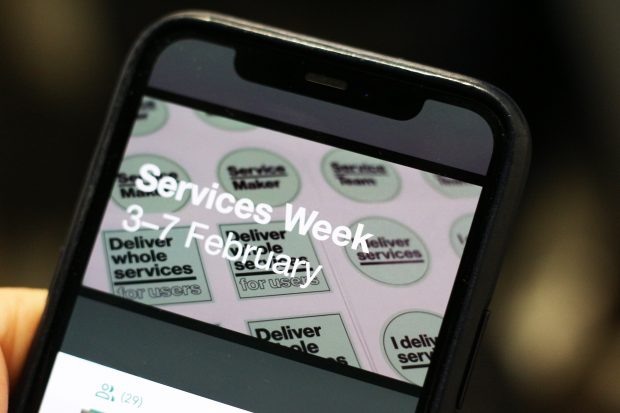 Last week was Services Week 2020. As part of the cross-government event series, more than 85 events took place in more than a dozen locations across England and Scotland. 
Local government, central government, devolved government, arm's length bodies and parts of the NHS ran events. Thousands of public servants participated, either in-person or remotely. 
We published 3 new posts on this blog: on the changing role of outsourcing, on live service reviews, and on making journey maps more long lasting and useful. Our colleagues at the Department for Work and Pensions wrote multiple articles about content design. And, the Care Quality Commission shared their 4 principles to deliver services. 
Here's a recap of some of the highlights, as told through social media.
Monday
Tuesday
Wednesday
Thursday
Friday
We finished Services Week 2020 with a streamed Show and Tell at GDS. Watch it below.
What's next
If you want to continue learning about working together to deliver end-to-end, user-focused services you can join community forums, events and training. Sign up to the Digital Service Designers mailing list, find out about upcoming training and events in the Service Manual and join the #servicedesign channel on Slack.