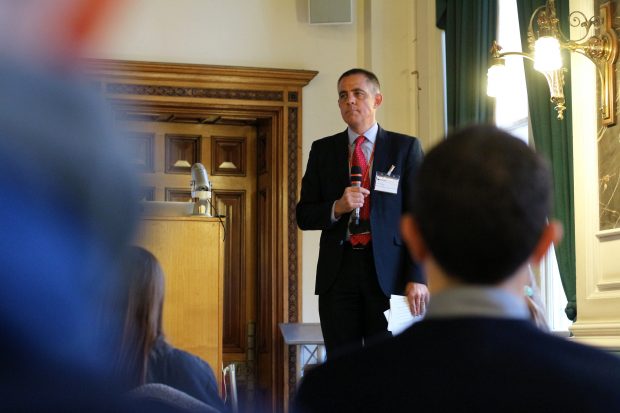 Entering strategic partnerships with large suppliers is not how to succeed at digital transformation. It binds you into huge contracts with fixed costs and ways of working that can't keep up with the pace of change we live with today. I've seen both sides of this coin and I can tell you why it fails and what to do instead. 
I have worked in the information communications technology (ICT) outsourcing industry for 22 years. Working through the ranks from development, I managed services through to wider business process outsourcing before moving into the public sector in 2012. I worked all over the UK for commercial and public sector clients covering single service through to multi-service outsourcing. 
 Having moved into the public sector – 'poacher turned gamekeeper' so to speak – I have seen outsourcing from the other side. Latterly, I have delivered the largest local authority insource of ICT services here at Birmingham City Council, which involved the transition of 350 employees and brought £55m of ICT spend under direct council management.
So I suppose I have acquired a certain perspective and understanding of the role of ICT outsourcing in service delivery, change and service excellence.
Is outsourcing technology a good strategy?
The answer to this question depends on what you are trying to achieve. Historically, outsourcing focussed on service transformation confined within the operational area being outsourced, with the supplier organisation bringing the expertise to improve the service. In the noughties, it was the 'fashion' in the public sector to move beyond the single service outsource model into multi-service outsourcing. The so-called 'strategic partnerships' were given very grandiose objectives of job creation, economic development, and regeneration. All of these have failed, in my view, and I had the opportunity of working in a few of them.
3 main factors for outsourcing efforts failing
The reasons for the failure of these strategic partnerships have been many and varied and well documented in the press. I believe these are the 3 biggest reasons. 
Firstly, from my observations, the projects became just too big. The business objectives between client and supplier were misaligned. There was limited flexibility or innovation and the contracts and commercial structures became completely unwieldy. When a public sector organisation has outsourced the accountability for their strategy then it is hardly on a firm footing. When your supplier is half the council, what does that say about who is in charge?  
A second factor, particularly in the world of technology, is that ICT outsourcers have struggled to keep up with the rate of change. They are not nimble enough to innovate and are generally stuck in a commercial and contractual framework designed years ago. 
The third factor that seriously impacted these strategic partnerships was the economic crash of 2008. Suddenly, the commercial models upon which these long term contracts were based on could not cope with customers needing permanent revenue reductions year on year. This combined with the delivery of new models of service delivery enabled by more agile technology. In these scenarios, the business case for outsourcing started to collapse. From the suppliers' point of view, the contract still applied - the client could not just move the goalposts. Older ways of working were hard to shift and costs of contracts were not easily changed.
'Caveat emptor', Latin for 'Let the buyer beware', comes to mind. Responsibility for possible contract and relationship failures belong squarely to both client and supplier.
In my view, those grand multi-service strategic partnerships are dead, and good riddance! Large organisations are rarely those you would go to for leading-edge digital transformation. The supplier base is shifting with a lot of innovation coming from smaller boutique and 'born in the cloud'-type organisations.
As one senior manager once told me: "outsourcing…it is just mess for less…isn't it". But this view undermines the excellent work done by clients and suppliers working together in constructive and collaborative partnerships delivering real change and continuous improvement.
How to get outsourcing right today
Outsourcing still has a role: to solve a specific problem, to embed new ways of working, or to change behaviours quickly. It comes down to getting the basics right:
Keep it simple. The more complex you make it the more risk of failure you will have
Reframe the partnership to encompass the full lifecycle, from considering only the initial stages of a contract to anticipating a continual cycle. Traditionally the bid team design it, then hand over to the transformation team to deliver it who then hand it over to the operations team to manage it, but who will then deliver the real thinking after that?
Develop a plan for how to maintain organisational history, knowledge and expertise if people change, as they will
Govern the contract and put the right commercial and contractual wrap around it, but do not kill it with scrutiny either
Don't go for long term deals, as you are only going to get stuck
Do your homework and supplier due diligence. Do your respective organisational cultures fit constructively?
Do not outsource strategy development or your overall leadership of this space. If you do you have abdicated responsibility to the citizens you serve
Scenario test your risk appetite. The more you want to outsource, the more it will cost if it fails. If you think you have outsourced that risk think again. You never do. Reputational risk always falls back to the client whatever the contract might say
Give yourself more flexibility to select the range of organisations you want to work with 
In the world of rapidly changing technology and new ways of working, perhaps time has come to say goodbye to traditional ICT outsourcers. Instead, develop the in-house skills to manage a multi-source delivery model and put control where it should be – with the public sector organisation.
These are the personal views of the author.
From 3–7 February, Services Week 2020 gets people from all parts of government to discuss how we can work together to deliver end-to-end, user-focused services. Follow #ServicesWeek and join sessions in person or remotely.

If you work in the public sector, take a look at the open agenda and find a session in your area that interests you.