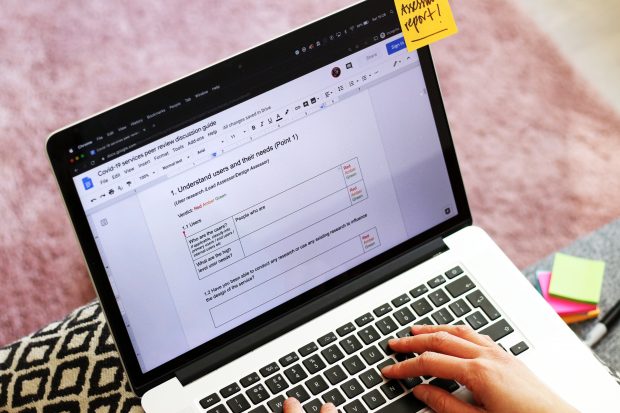 In recent weeks, we have seen a surge in government activity needing services to be launched at very short notice. Service teams are expected to deliver quickly to support citizens during the coronavirus (COVID-19) pandemic. In many cases, this means adapting the agile delivery model to go from discovery to beta phase in the space of a week. 
We are seeing great instances of collaboration and effort to deliver at an extraordinary pace and want to emphasise that the Government Digital Service (GDS) and departments are still assuring services. We want to make sure that digital services we are building at such pace are still secure, resilient and accessible and that major risks of an emergency launch are mitigated. 
We are conducting emergency 'COVID-19 peer reviews'
We created a condensed version of service assessments, focusing on the riskiest factors to launch.
The COVID-19 peer reviews for new services are 2-hour long remote meetings, to ensure we are not taking time from already time-pressured teams. Similar to what happens at a regular assessment, the service teams will briefly present their service demo and go through questions about technology, accessibility, user research and design. 
Any pressing concerns are discussed immediately and summarised in an email sent on the same day. On the following day, the team is given a report with a traffic light rating status – red, amber or green – and recommendations on key areas – many of which can be implemented after launch.
We want to make sure the new services are secure, resilient and accessible 
The assurance team used a risk-based approach to establish the key criteria services should meet for immediate launch. For the peer reviews, we are not assessing against the whole Service Standard. Instead, we are mainly checking for:
Security

: ensuring users' data is not at risk, and that their privacy is protected

Resilience

: ensuring services can cope with the volume of users and that users are not let down 

Accessibility

: ensuring everyone can use the service, particularly vulnerable groups who may need these services the most; services should meet the legal requirements (or have a plan to do so within weeks after launch)

Ability to iterate after launch

: we understand services may be a bit rough around the edges when built at pace, and for that reason it's important to ensure that the service team will be in a position to refine them and implement key learnings from the launch
We will also be checking if the service meets its core user needs and whether it is simple to use.
The peer reviews do not replace service assessments 
Assurance needs to be flexible and responsive to the unprecedented circumstances, but should still be considered an essential part of new service development. For services that were being developed before COVID-19 and had their launch brought forward, we will follow up the peer review with a regular assessment at a more convenient time, where the service will be discussed more in detail. In these cases, the peer review now can give good insight into where the service can improve before the assessment. For new and temporary services, we may arrange follow up peer reviews to go through the full Service Standard at a later stage.
Our team is ready to respond fast
The GDS COVID-19 team meets daily to coordinate and monitor engagement with coronavirus related services. Within the assurance team, we have assembled an emergency reviewer panel on call that is able to step in for a peer review at short notice. We can arrange a peer review up to 2 days in advance. 
Several service teams from across government have made use of the new COVID-19 peer reviews, including NHSX:
"Our usual digital transformation processes have come under immense pressure to 'condense' or sometimes happen in different ways due to the time pressure that everyone is working to, and assurance is one fo those processes. We've been very grateful to the GDS team for the pragmatic and hands-on way they've approached supporting us in this. The new 'peer reviews' and the fact they have joined some of our delivery teams has really helped us keep up the incredible pace but not lose sight of the importance of standards."
– Iain O'Neil, Digital Transformation Director, NHSX / Department for Health and Social Care
If you are developing a COVID-19 related service that includes transactions, please contact the Assurance team in your department and GDS Standards Assurance at dbd-assessments@digital.cabinet-office.gov.uk to arrange a peer review. For content-only pieces, please engage as early as possible with your content team and GOV.UK.
Related links
How to run a remote assessment
User Research and COVID-19: crowdsourcing tools and tips for remote research on the User research in government blog
Conducting user research while people must stay at home because of coronavirus on the GOV.UK Service Manual