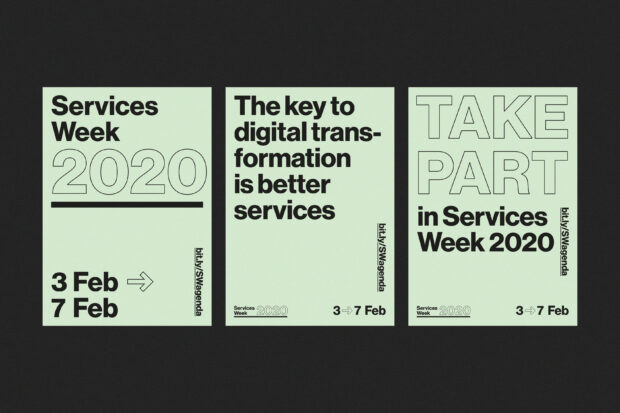 Back in January this year, we ran our first ever Services Week – a series of cross-government events that looked at how we can work together to deliver end-to-end, user-focused services. 
More than 20 government organisations ran more than 55 sessions in Blackpool, Edinburgh, Leeds, London, Manchester, Newcastle, Nottingham, Plymouth and Sheffield. These included workshops, talks and training in central government, local authorities, the NHS, executive agencies and arm's length bodies.
Some of the events were so popular, the format has continued since, such as Service Thursday, a monthly remote case study presentation. Since spring, the Ministry of Justice have presented about designing prison services, the Home Office about improved passport applications and the Department of Education on service transformation.
And, we are now making Services Week an annual event. From 3 to 7 February 2020, we will run Services Week 2020 and we want you to be a part of it. With lots of important service transformation work going on in all parts of government, we expect Services Week 2020 to be even bigger, better and more diverse than this year.
How to participate in Services Week 2020
Like its first edition, Services Week 2020 will be a cross-government series of events in multiple locations throughout the country. The User-Centred Design team at GDS will provide some resources, support and a framework for the week, but the agenda and all the events will be organised by attendees. This means government organisations can use the week to talk about whatever aspect of service transformation they want.
Services Week will be what organisations and individuals want it to be, at a time and place convenient for them. There are 3 ways to engage:

you can attend events set up by others

you can contribute to events already planned

you can organise and run events your own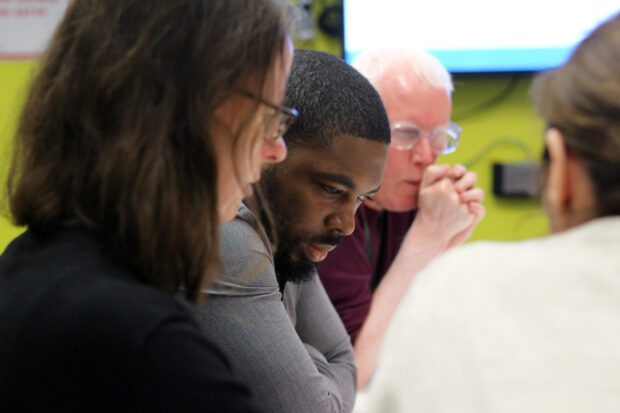 In the first edition, we saw people running user research clinics in their agency, employees of local councils running design training and organising talks, and central government departments facilitating workshops and service-themed show and tells. 
Local lunch and learn talk formats, workshops and training work particularly well. In addition, GDS will help organise training across the country and run multiple remote formats you can join from anywhere in the UK. We are planning to have one case study presented remotely every day at 12pm. There will be a remote clinic and we will broadcast a show and tell from GDS. We also want to publish one blog post on this on each day of the week. 
How to get involved
If you are interested in contributing to Services Week, have a look at this presentation which gives an overview of things you can do. It includes pre-packaged workshop ideas, guidance on how to run a workshop and poster designs, which you can download and print out to promote the week.
Services Week is what you make of it – in your organisation and location. You will know best what works in your organisation and what is most needed. So we are curious to hear what other formats you might come up with. 
To hear what colleagues from across government are doing, join in the conversation on social media using #ServicesWeek.
You can add your event to the agenda directly and follow it as it develops over the coming weeks. Alternatively, you can view the published version, use the expression of interest form or email us to add your event.