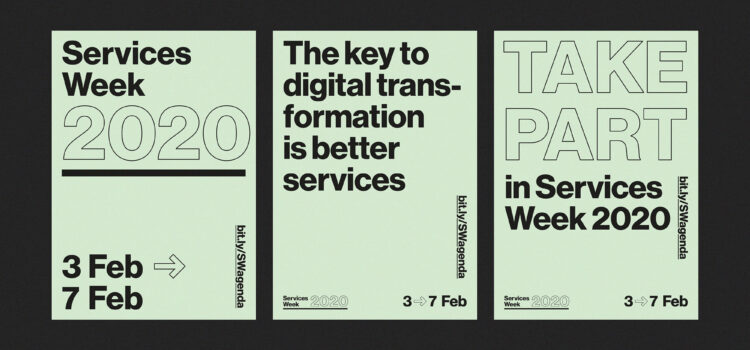 Back in January this year, we ran the first-ever Services Week – a series of cross-government events that looked at how we can work together to deliver end-to-end, user-focused services. From 3 to 7 February 2020, we will run Services Week 2020 and we want you to be a part of it.
Copy and paste this URL into your WordPress site to embed
Copy and paste this code into your site to embed
Related content and links
About this blog
This blog is for people who are transforming services all across the public sector, from local to central government and from all professions. We want to provide a platform to highlight the significant work that has been done and is taking place.